Amazon is a polluter, exploiter, gentrifier, and tax dodger. On Friday, workers, unions and activists from housing, climate, and other movements across Berlin are coming together to stand in solidarity with the global strikes against Amazon, and to fight against Amazon's destructive role in our city.
⏰ JOIN US at 18:00 by Eastside Mall, outside Warschauer Str. this Friday, 25 November!
#MakeAmazonPay 🌍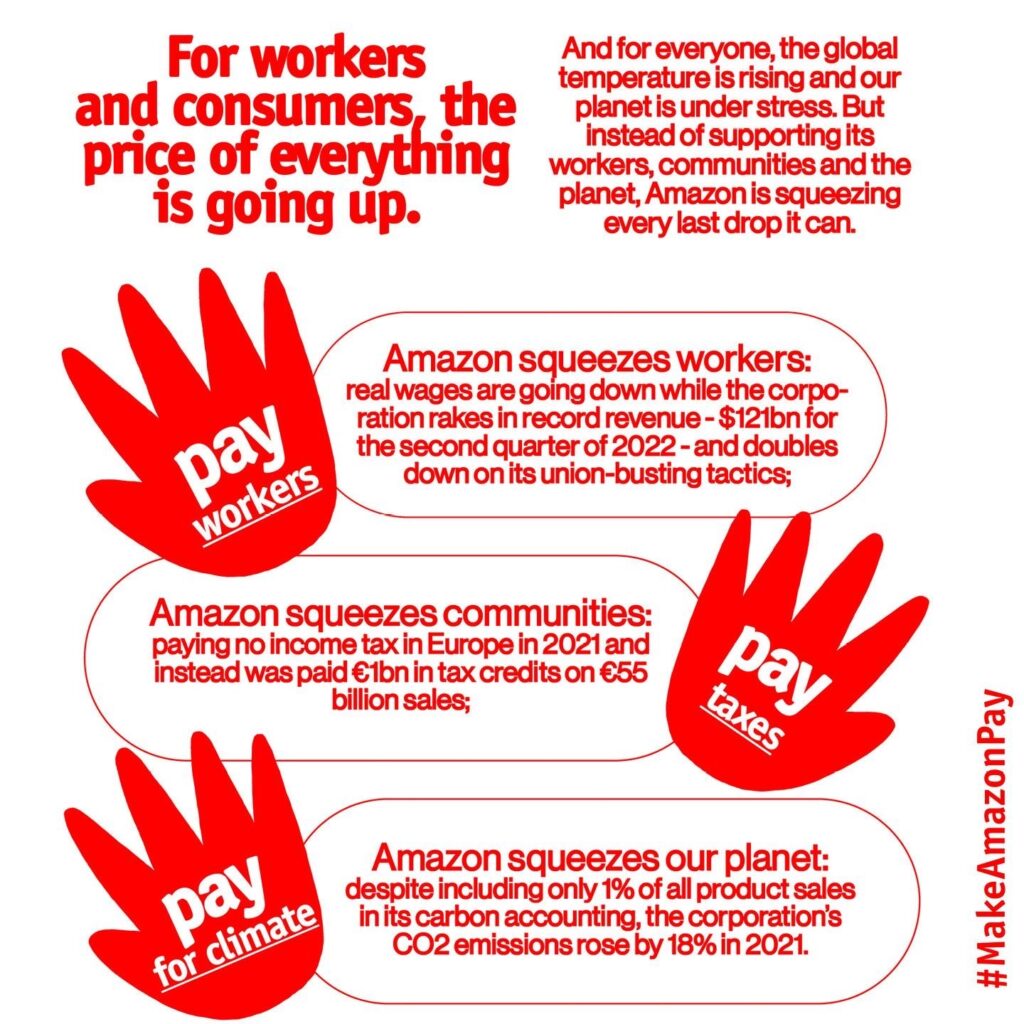 Black Friday ist MAKE AMAZON PAY DAY!💥
Amazon ist Umweltverschmutzer, Ausbeuter, Gentrifizierer und Steuerhinterzieher.
Am Freitag kommen ArbeiterInnen, Gewerkschaften und AktivistInnen aus Mieter-, Klima- und anderen Bewegungen in ganz Berlin zusammen, um sich mit den weltweiten Streiks gegen Amazon zu solidarisieren und gegen die zerstörerische Rolle von Amazon in unserer Stadt zu kämpfen.
⏰ Schließ dich uns am Freitag, den 25. November um 18:00 Uhr vor dem Eastside Einkaufszentrum in der Warschauer Straße an!
In Solidarität mit den streikenden Amazon Arbeiter:innen weltweit!
#MakeAmazonPay 🌍